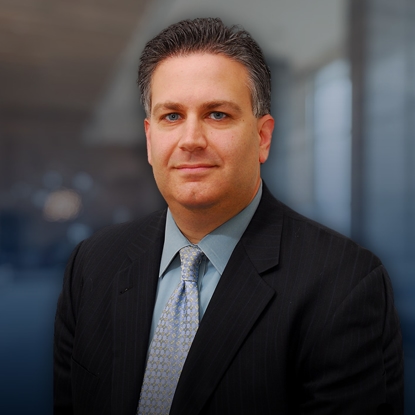 Brian Berkowitz
About
Defending Clients Since 2002
After receiving a Bachelor of Science degree from Ramapo College of New Jersey, I pursued my legal education at Roger Williams University School of Law in Bristol, Rhode Island. Strangely enough, when making the decision to attend Law School, the thought of practicing Criminal Law never entered my mind.
It was during my first year of Law School, while taking a required Criminal Law class that I found myself intrigued by this area of law, which lead to a summer internship at the Rockland County District Attorney's Office in New City, New York. By the time the summer was over and the internship completed, I found my calling and began my second year of Law School energized with the desire to practice criminal law. During my third and final year of Law School, I was fortunate to be selected to participate in the School's Criminal Defense Clinic where, as a student attorney, I was given the opportunity to personally represent criminal defendants from arraignment to trial.
In 1998, after graduating from Law School, I began my legal career as a prosecutor in the Rockland County District Attorney's Office, eventually earning a promotion to Senior Assistant District Attorney and was appointed to head the office's Driving While Intoxicated Bureau.
While working in this supervisory role, I was responsible for the training of prosecutors and the review and assessment of every Driving While Intoxicated case brought before the Rockland County District Attorney's Office, as well as personally handling the most serious misdemeanor and felony Driving While Intoxicated cases from inception to trial.
In 2002, I founded the Law Office of Brian Berkowitz based upon the simple idea that hard work and dedication to my clients can make all the difference to someone charged with a crime and facing the weight of the criminal justice system mounting against them.
As a DWI, Criminal Defense and Traffic Ticket Attorney, I utilize my insight, vast background and experience on both sides of the criminal justice system to diligently defend my clients who are charged with Driving While Intoxicated and all other Criminal and Traffic matters before the Courts of Rockland County and the State of New York.
I am admitted to practice law in both New York and New Jersey and I am a member of the Rockland County Bar Association and New York State Association of Criminal Defense Lawyers. Additionally, I have achieved a perfect rating of 10.0 Superb by Avvo, a notable online rating service that gives users a clear understanding on the abilities and experiences of attorneys.
Notable Work
In addition to practicing law, I am proud of the community service work I am able to do with our local police department through their youth service programs: Youth Court, Youth Academy, and Law Explorers. This started during my time with the District Attorney's Office and more than 20 years later I'm still with them and they graciously awarded me with this plaque to commemorate my continued volunteer efforts.