Happy Holidays
The Holiday Season is once again upon us. With all the celebrating, holiday parties and overall good cheer, local and state law enforcement use the night before Thanksgiving, one of the biggest drinking nights of the year, as the unofficial start of the Holiday Season. Typically, this means that drivers should anticipate encountering sobriety checkpoints and increased police presence in the coming days. This also means that it is never too early to consider alternative means of transportation during the Holiday Season; especially if you have been drinking.
Section 1192 of the New York State Vehicle and Traffic Law contains most, if not all, of the sections of the law a driver can be charged with following the operation of a motor vehicle under the influence of alcohol, drugs or both: Driving While Ability Impaired, Driving While Intoxicated, Aggravated Driving While Intoxicated, Driving While Ability Impaired by Drugs and Driving While Ability Impaired by the Combined Influence of Drugs and Alcohol.
In addition, recent legislation, under Kendra's Law, also makes it a felony (even a first offense) to Operate a Motor Vehicle while intoxicated by alcohol or under the influence of drugs and/or alcohol while a child, less than fifteen years old, is a passenger in a motor vehicle.
Although there are many other serious penalties associated with each of the above charges (which are categorized as: traffic infractions, misdemeanors or felonies), in most cases, an arrest of this type will result in the loss of your driving privileges as early as the first Court appearance and a conviction for most misdemeanor and felony charges will result in the requirement that an ignition interlock device be installed and maintained in every vehicle owned or operated by the driver.
Keeping all of the above in mind, taking steps in advance, such as picking a designated driver, storing the telephone number of a local taxi in your cell phone or calling a sober friend for a ride will take the possibility of a DWI arrest out of the equation and allow you to remember this Holiday Season for all the joy it may bring rather than the year you or a loved one were arrested for DWI.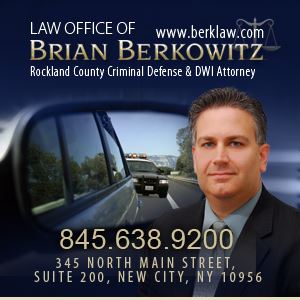 Posted By
Brian Berkowitz
Categories: