VILLAGE OF SOUTH NYACK JUSTICE COURT - WHERE EXACTLY IS THE COURT LOCATED?
UPDATE: Effective March 31, 2022, the Village of South Nyack no longer exists. Moving forward any and all Criminal, DWI and Traffic Matters will be handled by the Town of Orangetown Justice Court.
The address of the Village of South Nyack Justice Court is listed as 282 South Broadway, South Nyack, NY 10960 (845-358-5078.) Having appeared before the Court as both a prosecutor and Criminal Defense Attorney since 1998, I often take for granted that although the Court Clerk's office is located at the address listed above, Court is actually held on the second floor of the Nyack Fire Department building, located at
90 Depot Place, South Nyack, New York
.
Due to the multiple address involved with this Court, it is often confusing to those people scheduled to appear before the Court and is generally one of the first things I point out to my DWI, Criminal Defense and Traffic Ticket clients during our initial meeting.
The Village of South Nyack Justice Court has jurisdiction over many legal matters, including DWI, Criminal Offenses, Traffic Tickets, Small Claims, Evictions and Civil Matters.
Click here for directions to the Court.
Brian Berkowitz, is a former prosecutor and a DWI, Criminal Defense and Traffic Ticket Attorney representing clients in Rockland County and the State of New York.
Law Office of Brian Berkowitz, 222 North Main Street, New City, NY 10956. 845-638-9200.
WEB: www.Berklaw.com
TWITTER: @BerklawBrian
FACEBOOK: Law Office of Brian Berkowitz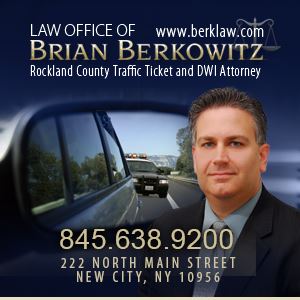 Posted By
Brian Berkowitz
Categories: